If you are a fan of Rubens Barrichello you will remember the day he finally obtained the title in 2000 German Grand Prix.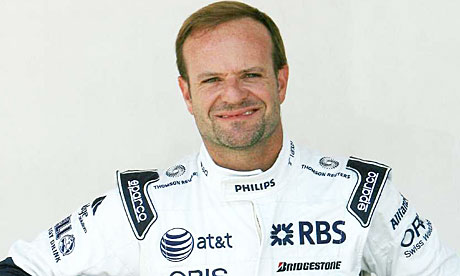 It was definitely one of the feats worth remembering. It was as if the day had been etched out for him in the rain. Indeed, it took him seven years, but he was able to break through his bad luck eventually. He ended his career after having gathered eleven wins. He was positioned as one of the top three in 2009 in the world championship rankings. However, it was not easy for Ruben to find the way to reach the podium. F1 history saw his maiden success story worth remembering.
Barrichello has always had the reputation of being a good guy and being an integral part of the Ferrari team. He was part of Michael Schumacher's division and 2000 was the year when he joined Ferrari by replacing Eddie Irvine.
The seven seasons that he raced as well as the 114 races that he featured in did not get him a win. There had been several close contests to the top spot. However, many were convinced that Barrichello would be able to make it to the top. As it happened that the first win he had with the first season he raced with the Scuderia. The win was also achieved in circumstances that were stated to be extraordinary. It was mid-season and he had obtained a campaign that was fairly strong. He remained, however, one step shy of reaching the top. When he joined Ferrari to be alongside Michael Schumacher there was a maiden win in the offing's which he and his fans were convinced about. The day came as the 29th of July in 2000 when he made the podium even though it was a raining Saturday.