The best part about F1 and celebrity drivers like Ruben is the wonderful cars and their accessories they get to drive and experience.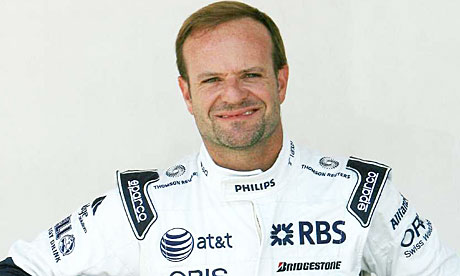 F1cars and associated technology has been on the rise and evolution in this stream of innovations has been rapid. If you look at the steering wheel that was used in the nineties compared to the modern ones, you will realize the gap and giant leaps that technology has taken. Rubens Barrichello might have retired from F1 since 2011 but he still enjoys the possessions that he owns or the cars that he remains associated with.
Ruben lost his seat from being part of William's team. His racing career had been a long one, from 1993 which ended in 2011. For him, the progress of technology has been amazing that he has witnessed up close. F1 at that time offered launch control, traction control and active suspensions as well as ABS.
However, computers started to play an important role in the engineering of race cars since then. Telemetry, data and computers have been increasingly playing a role in racing car technology. Barrichello has been taking to social media to enlighten his fans about the different race car models he had ridden the Jordan wheel of 1993 as well as the 2008 wheel of Honda. The differences can be made out which are several. Before, there was only water and radio to think about and today, the modern race cars have about 23 buttons if not more. Hence, drivers need to know and do a lot more than simply drive.
One vehicle that is being readied for races this year is the Jordan 193. It is deemed to be a show-stopper. It would be showcased at the Phoenix Park Races. It is now ready for demonstration or trial runs.